An important quality indicator of the engine is its sealing performance. Most of them are tested by airtightness testing equipment. The detection pressure is 0.3Mpa, and the leakage value is not more than 50PA.
The picture below shows the site where a company uses the Xili air tightness tester for engine seal inspection.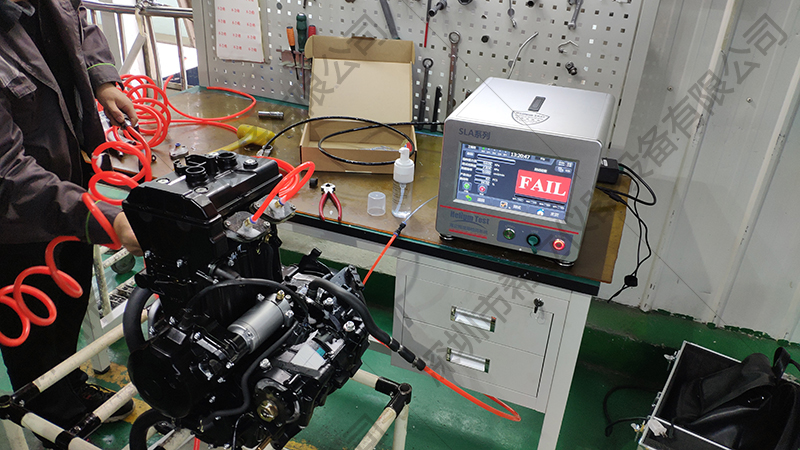 The Xili Airtightness Tester is a sealed, airtightness testing device that uses compressed air as the test medium. Airtightness testing and service has been supplied to more than 50 engine plants. Achieved consistent recognition.
It is suitable for different detection conditions with technologies such as 1PA detection accuracy and wide air pressure detection range (-70KPA to 1000KPA). Meet most of the testing needs.